It's only three days before the Purchasing Festival on September 2nd.
Faced with this upcoming gluttonous feast, I don't know how you feel.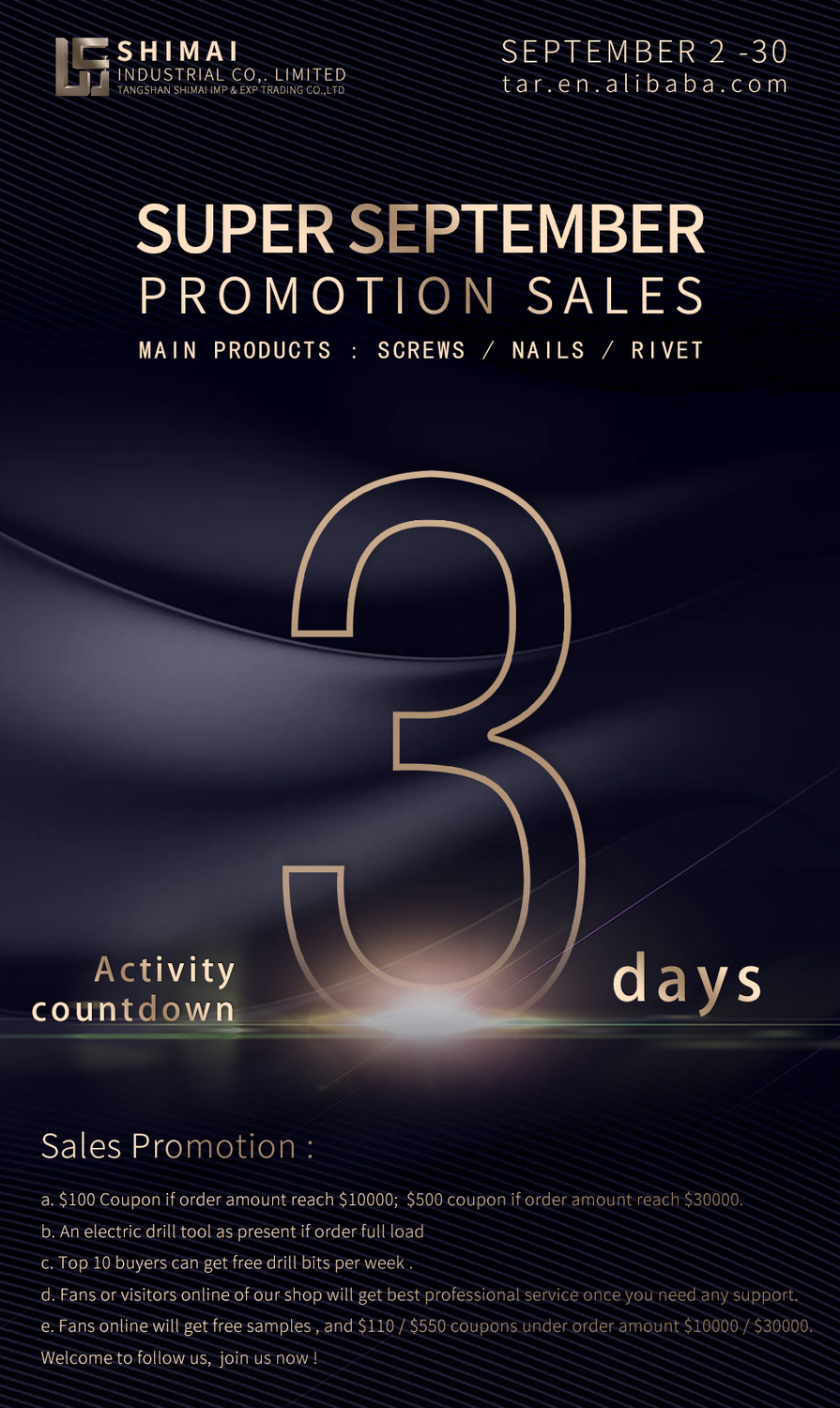 In September this year, Shimai Industries‍ will launch a lot of store discount activities:
a.$100 Coupon if order amount reach $10000; $500 coupon if order amount reach $30000.
b.An electricdrill toolas present if order full load
c. Top 10 buyers can get free drillbits per week .
d. Fans or visitors online of our shop will get best professional service once you need any support.
e. Fans online will get free samples ,and $110 / $550 coupons under order amount $10000 / $30000.
In August, Shimai Industries is actively preparing for war。
In September, Shimai Industries will win and succeed.